Lady Gaga accused of illegal gay rights promotion in Russia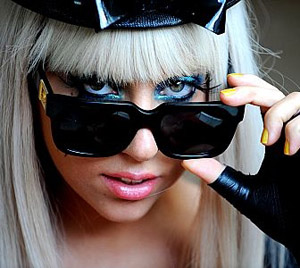 Lady Gaga will face legal action for promoting gay rights to minors at a concert on Sunday. The legal action will be taken by a political ally of Russian President Vladimir Putin.
Vitaly Milonov who is the member of the ruling United Russia party in the St Petersburg assembly and is also the architect of a city law which bans propaganda of gay has accused Lady Gaga of breaking the law at the concert.
"We saw that in addition to music, songs and such, there were direct calls for 12-year-old citizens to support the LGBT (lesbian, gay, bisexual and transgender) community," Milonov said, adding that he would file a complaint to prosecutors over the singer's actions. He had unsuccessfully called on authorities to bar people under 18 from attending Lady Gaga's show.
Lady Gaga is a vocal defender of lesbian and gay rights. She said offstage that her managers had received a call threatening her with arrest or a $50,000 fine if she spoke in support of the LGBT community, according to media reports.
The lower house of parliament is expected to consider legislation similar to the St Petersburg law later this month.
It is not clear whether it will pass. Prime Minister Dmitry Medvedev, now the head of United Russia, said in an interview last week that "not all human relationships are subject to legal regulation".
Lady Gaga took Medvedev's comments as a sign of support for her show and thanked him on her Twitter micro-blog.
"Thank You Prime Minister Medvedev for not standing by your party's anti gay propaganda law & instead supporting my show and fans all over Russia," she said in her tweet.
Lady Gaga has a concert in Moscow.
Last month, a St Petersburg court rejected a $10 million compensation claim against U.S. pop star Madonna initiated by Milonov and a group of anti-gay activists who accused her of hurting their feelings by promoting homosexuality at a concert in the city in August. Madonna has called the city law a "ridiculous atrocity".